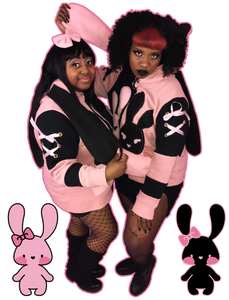 Welcome to the NEW Okashii Shop. Check out our new products and different aesthetic. We wanted to combine our love of cutesy, pastel + dark and edgy. We hope you enjoy our new direction and continue to follow us through our brand journey! 
---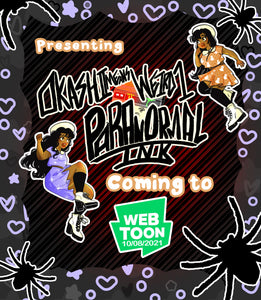 Lots of updates since we last spoke! We have finished moving and are ready to get back in the swing of things. The first announcement is we are running a 25% off site wide sale for the month of October with a minimum purchase of $5.00. This includes Halloween and non-Halloween items!   NEXT We have officially opened our patron!! https://www.patreon.com/theokashiishop This is another way to support our shop and see other styles of content. We will have three levels of tiers.
---
Hello everyone! Just a couple July updates! We had the privilege of being featured on  Purgatorio: Memento Mode virtual meet up. You can watch a recording of all the featured designers on Twitch https://www.twitch.tv/videos/1075907515   Thank you for all the positive feedback in the chat and thank you again to Paradiso for having us!Next topic! We are moving -again- life is truly unpredictable and we appreciate your continued support through our journey. Our shop will remain open.   Stay tuned for updates and see ya soon!
---
• Business cards • kawaii • pink • soft
Hello everyone!We got our new business cards recently and they turned out super cute! Vistaprint.com is a service we've always used but our old cards needed a revamp. There were also other materials we wanted to test out before we tried a new company. For this shipment we went with a soft touch finish, rounded corners and premium thickness. PROS:The ease of the platform and design workspace CONS:Paid for fast shipping and it took way longer The image was off centered on the backWe also had some issues with customer service The next company we want to test is www.noissue.co stay...
---
After a long hiatus we are finally vending again! Our first event of the season will be Inkfest 2021, a virtual convention hosted by ISG. The theme for this launch is "maid cafe" so bring your appetite for these tasty items coming April 15th.